Family-programs (1-8 people)
Canoe-kayak
trip on the Doubs river
Private and family, 7/7 from Easter to October
The Family Canoe-kayak Trip
July-August, 7km with guides
This route of 2 daily meetings (9 a.m. and 1 p.m.) was selected for its accessibility and its breathtaking landscapes. The program lasts approximately 3 hours. Whether you are alone, with your children or with your elders, this descent accompanied by our experienced guides will amaze you. When you wake up in the morning, the misty colors will barely mask the flight of the gray heron or the kingfisher. The water, translucent, will let appear here and there a trout, a pike or a moorhen. Over the hours, flora and fauna will adapt to the light, the temperature, the passing time! Morning or afternoon, a magnificent and refreshing swim will enhance your warm and unforgettable excursion.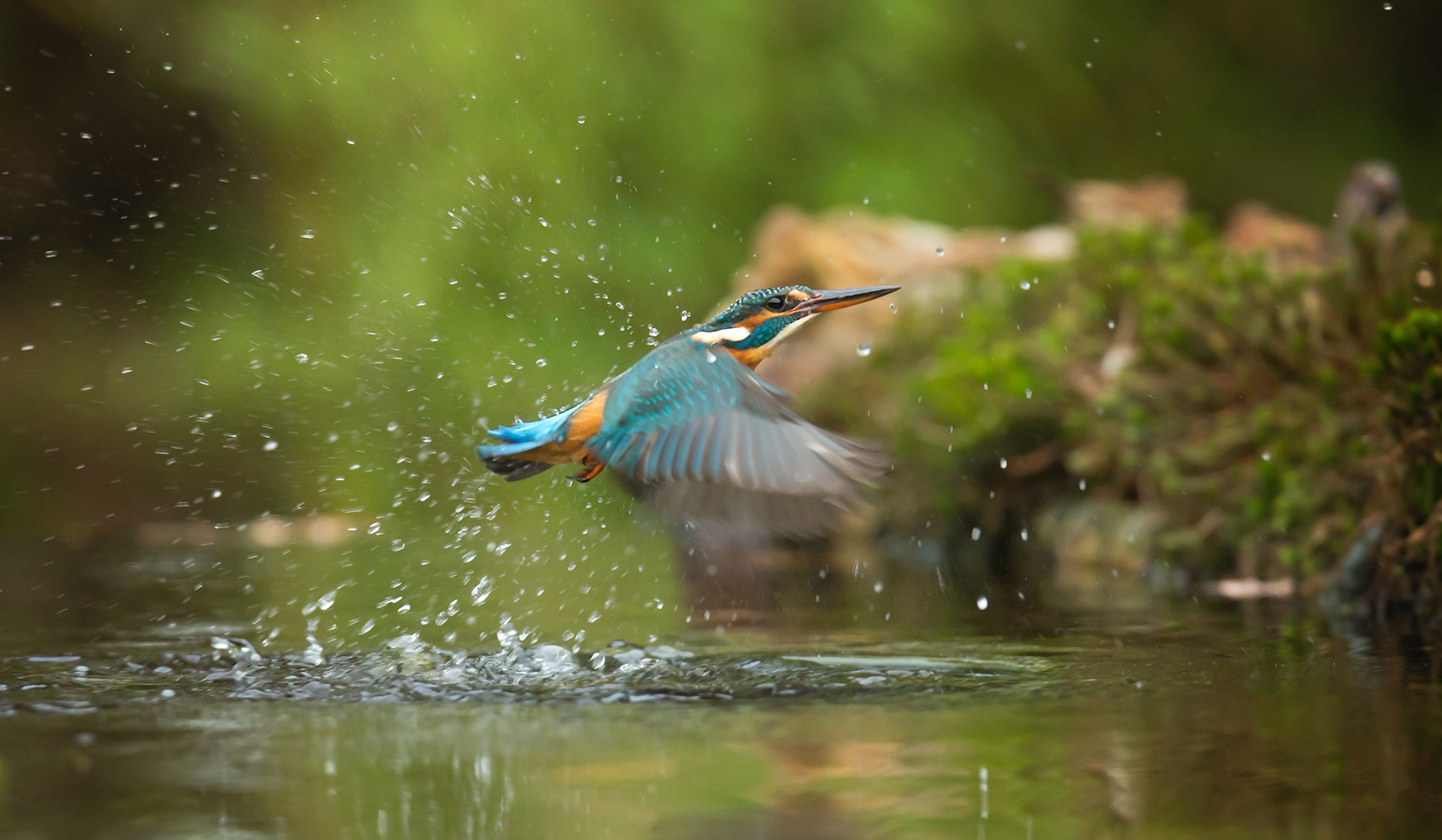 For nature lovers, with or without children, rent your canoe for a mini-descent, without guides, and sail at your own pace with the possibility of picnicking and / or swimming on a splendid beach surrounded by magnificent horses.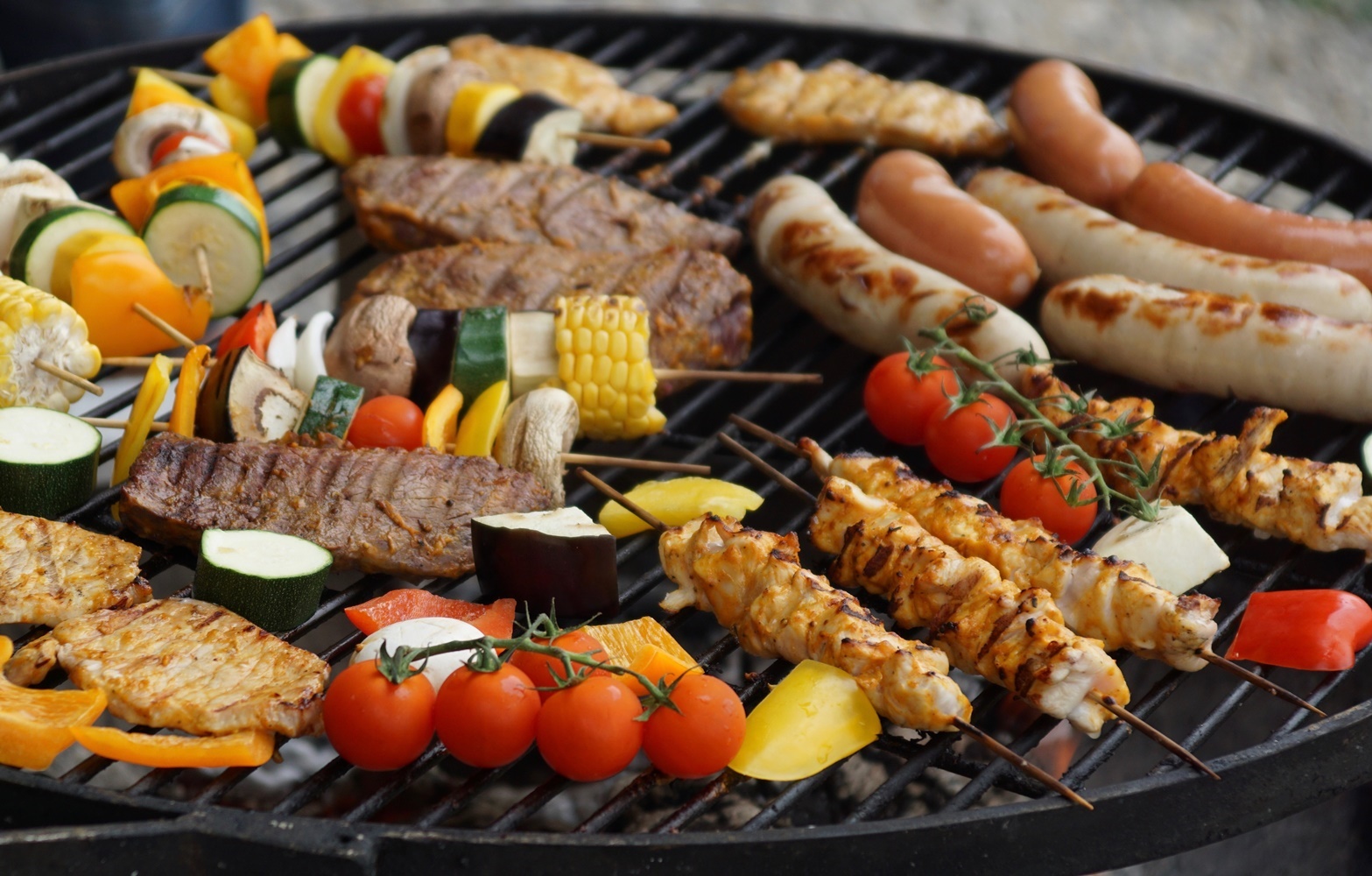 This atypical 4-wheeled bicycle, fitted with a roof, will allow you to enjoy laughing escapes through the medieval alleys and around the Doubs. 2 adults and 2 children under 8 can take a seat on a Rosalie. To recommend to those who are rejected by water!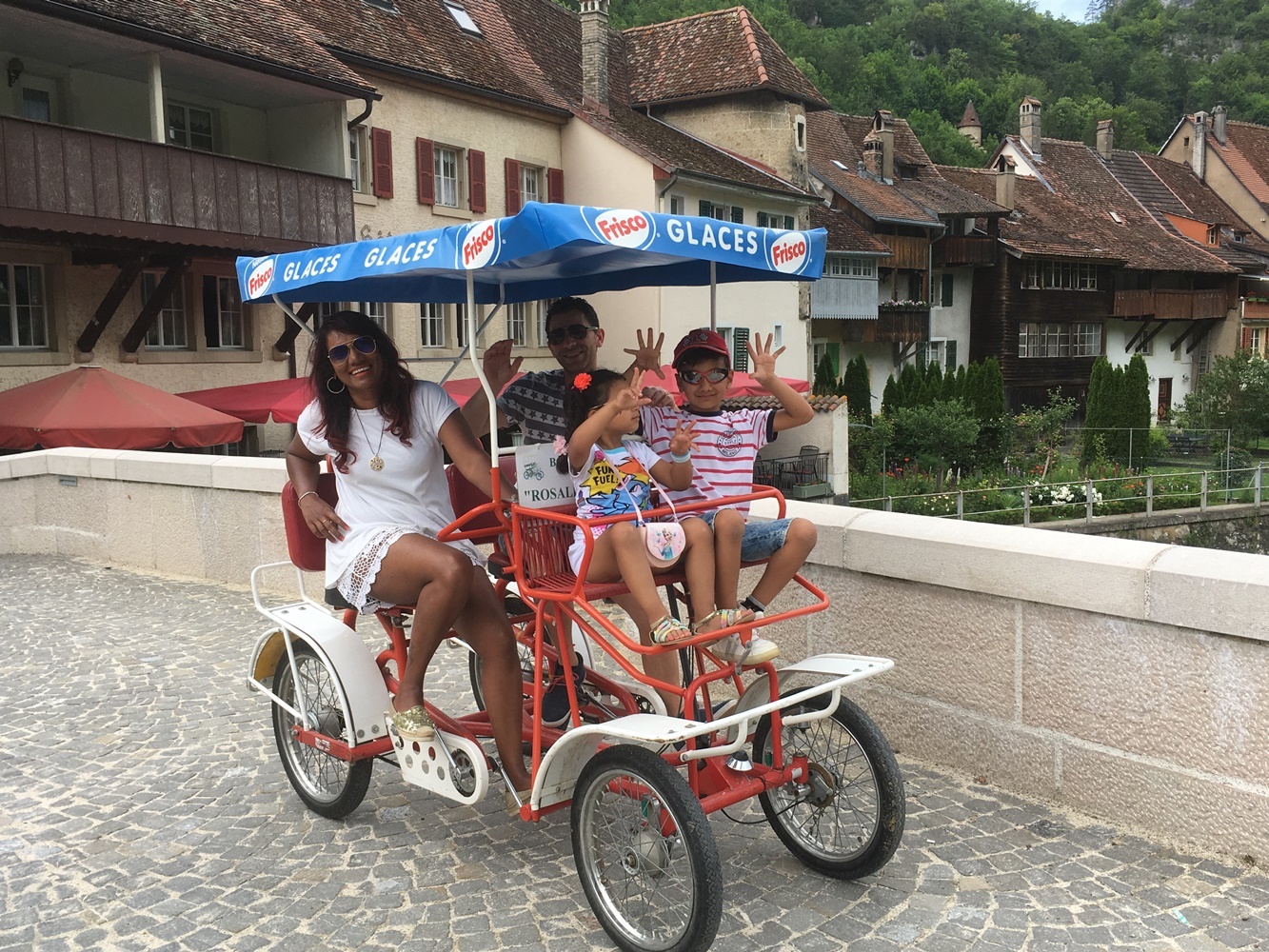 If you're hesitating between canoeing and the Rosalie, why not do both? On the water by discovering, without guides, the exceptional flora and fauna of the Doubs Natural Park and in Rosalie by wandering the alleys of the medieval village in search of puzzles to solve.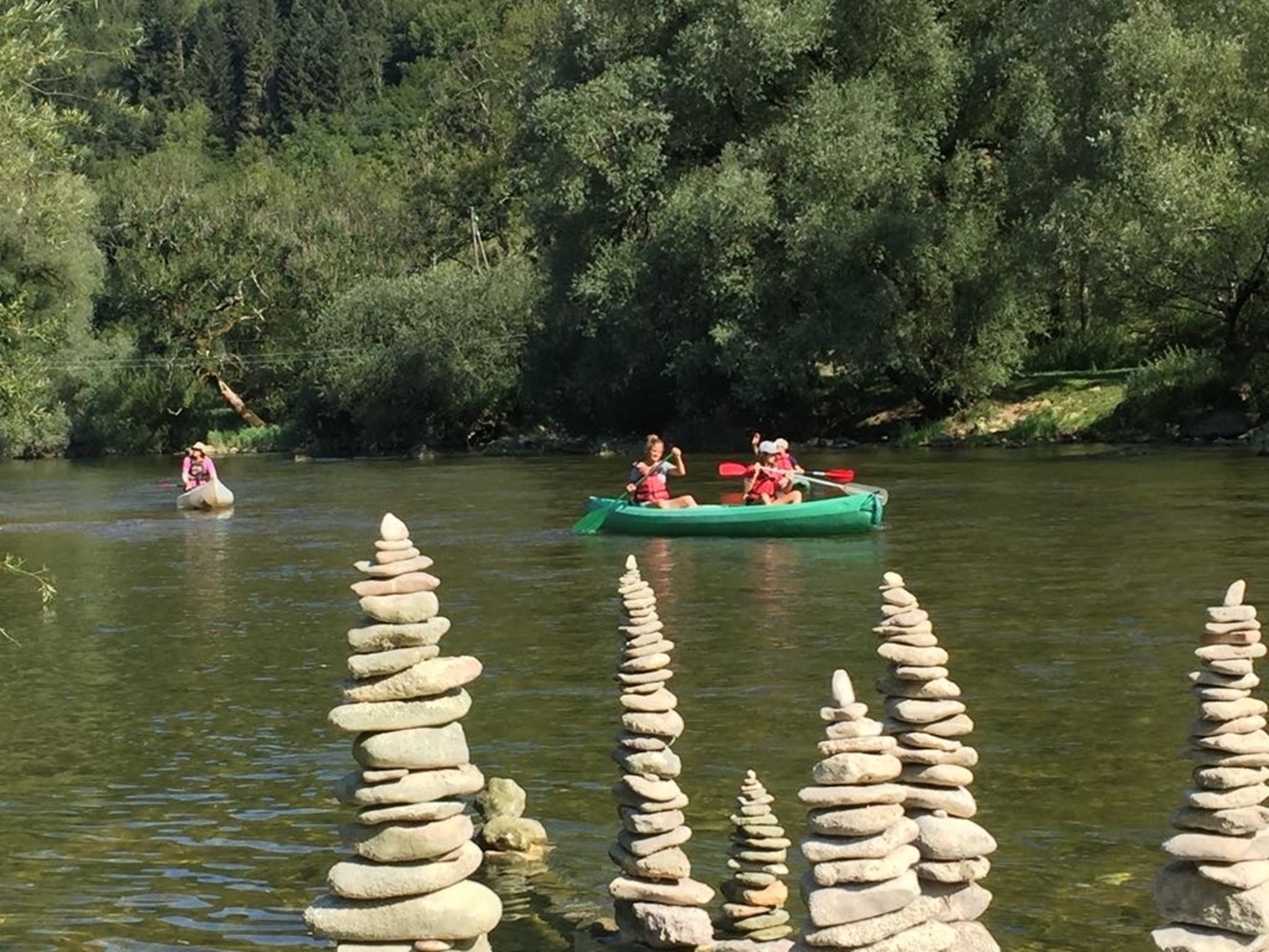 Walk in Rosalie, at your own pace, the magnificent shores of the Doubs Natural Park reserve and lose yourself in the many and mysterious rows of the medieval city. Finally, taste a delicate and delicious trout, freshly caught, in the tavern of your choice or on a magnificent shaded terrace.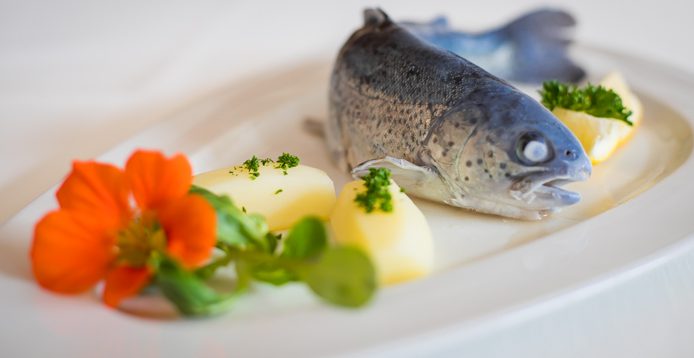 Children up to 16 years free with an accompanying adult. (except the accompanied descent)
Early booking guarantees availability and the best rates. A personalized confirmation by SMS is sent to you to guarantee your reservation.
Children under 8 are welcome. Only the monitors, on the day of the excursion, decide the feasibility of the chosen program.
You have a question ? Need some information ?
Book now a descent of the Doubs by canoe-kayak.
Our team is at your entire disposal, do not hesitate to contact us.
Some testimonials from our clients

Canoeing down the Doubs with my 2 children (6 and 8 years old), great class from start to finish, organization as simple and precise as it is meticulous (important for me with children) and truly an extraordinary experience.

Very good support from start to finish. The descent, whether by canoe / kayak or rafting, allows us to have a great time in a magnificent nature reserve that deserves to be visited. The town of St-Ursanne is also worth a visit.

We went there for a bachelorette party. Great time spent, very nice. For 3 hours of descents, we did not see the time spent. The companions were friendly, not intrusive in the group. I recommend this activity.

What a pleasure to learn to paddle in a few minutes, then to be able to have fun on the water, well supervised by 3 instructors! During the short break, it was even possible to swim in the rapids thanks to our vests !

Seriousness, professionalism and our great experience have made the reputation of our recognized and renowned company. Many local and international celebrities, people, politicians, companies and schools, but also and above all true nature lovers have helped to certify us the maximum rating of 5 stars on the Tripadvisor site. It's your turn to take advantage of it too !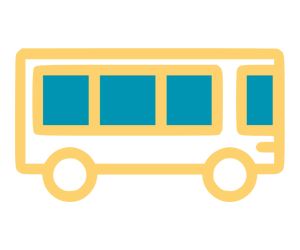 Transport organized by us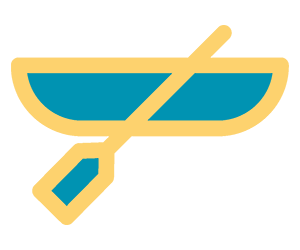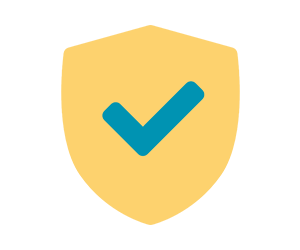 Safe and efficient equipment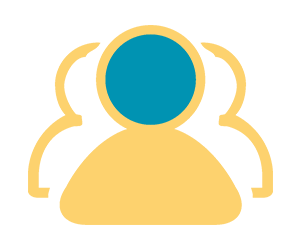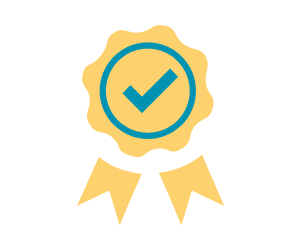 The best quality/price/safety ratio
Go for a
canoe-kayak
trip on the Doubs river
Escape into nature
with this canoe-kayak descent!
Ideal for families, company outings, groups, school outings and beginners