Canoe-kayak
trip on the Doubs river
Saint-Ursanne is a small town about 50 km from Basel, Biel, Belfort and Neuchâtel. Our meeting point is at the LE CLIP Kiosk, downtown, opposite the Collegiate Church. There are many paid parking spaces in front of LE CLIP. You can, however, leave your vehicle outside the city in one of the many parks (sometimes for a fee) less than 10 minutes' walk from the city center. Attention for the Family formula, the buses leave from the Kiosk LE CLIP at 9:00 am and 1:00 pm !
Category 1-3 river (out of 5, depending on water level) without great technical difficulty, dotted with several rapids. The selected routes are the most majestic but also the most attractive and accessible to beginners. There is no minimum age for descending the Doubs. Only the monitors, on the day of the excursion, decide the feasibility of the chosen program. Don't forget that you have the privilege of being hosted in the Doubs Natural Park reserve. Please respect this magnificent nature, residents and other users of the site. Follow the recommendations of our experienced guides.
We have a choice of 3 types of boat. 2 and 3-seater polyethylene canoes, 1-seater polyethylene kayaks and 10-seater 1100 DTEX PVC inflatable canoes (during flooding). You can choose your boat directly on site.
The vests adapted to each one, the oars and paddles will also be provided to you. Special photo covers and waterproof bags are offered for sale at the purchase price.
For the descent, we recommend light clothing and a change of clothes for the arrival. Shorts, T-shirt (possibly rain protection), closed shoes (sneakers or neo slippers) but no boots, flip-flops or barefoot. Sunscreen, a cap and a PET drink will complete your equipment. During the descent, we will take a swimming break, but no picnic. For this option, choose the GROUP formula or the MINI formula. In addition to the documents to be completed, you will find a number of items for sale at our office, such as hats, drinks, snacks, waterproof bags and pouches for your mobile phone. We remind you that all your luggage can be kept safe on the bus transporting you. Our dog friends, calm and water lovers, are admitted under your responsibility. However, we do not provide special equipment for them.
We are dependent on weather conditions and water levels. We reserve the right to change the schedule, route and types of boats for obvious safety reasons. During the Covid19 period, the jubilee reductions will be exceptionally maintained. According to health guidelines, it is possible that outbound transport is done with your own vehicle. We will then organize the return transport only with the driver to collect your car. In all cases, wearing a mask is compulsory during transfers. We dare to believe in your understanding during this difficult time. We recommend that you book in advance in order to benefit from limited places and the best prices. A personalized confirmation with the contractual conditions will be sent to you by SMS in order to guarantee your reservation. If, due to Covid19, the program should be canceled, LE CLIP undertakes to return 100% of the amount you have already paid !
Whatever the occasion, a birthday, Valentine's Day, Mother's Day, a wedding or more, take advantage of an original gift that will leave lasting memories for your loved ones. Contact us !
We of course remain at your disposal for any further information.
You have a question ? Need some information ?
Book now a descent of the Doubs by canoe-kayak.
Our team is at your entire disposal, do not hesitate to contact us.
Some testimonials from our clients

Canoeing down the Doubs with my 2 children (6 and 8 years old), great class from start to finish, organization as simple and precise as it is meticulous (important for me with children) and truly an extraordinary experience.

Very good support from start to finish. The descent, whether by canoe / kayak or rafting, allows us to have a great time in a magnificent nature reserve that deserves to be visited. The town of St-Ursanne is also worth a visit.

We went there for a bachelorette party. Great time spent, very nice. For 3 hours of descents, we did not see the time spent. The companions were friendly, not intrusive in the group. I recommend this activity.

What a pleasure to learn to paddle in a few minutes, then to be able to have fun on the water, well supervised by 3 instructors! During the short break, it was even possible to swim in the rapids thanks to our vests !

Seriousness, professionalism and our great experience have made the reputation of our recognized and renowned company. Many local and international celebrities, people, politicians, companies and schools, but also and above all true nature lovers have helped to certify us the maximum rating of 5 stars on the Tripadvisor site. It's your turn to take advantage of it too !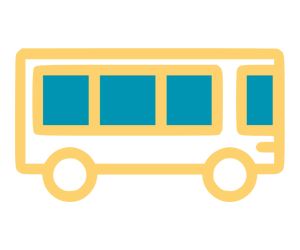 Transport organized by us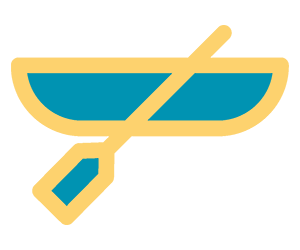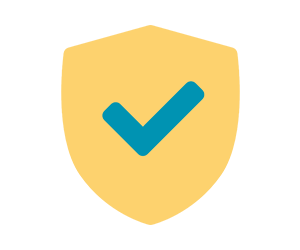 Safe and efficient equipment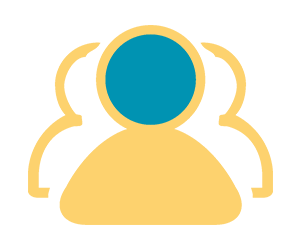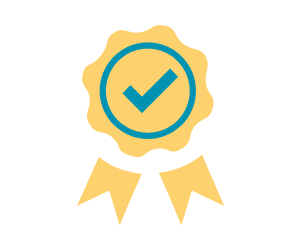 The best quality/price/safety ratio
Go for a
canoe-kayak
trip on the Doubs river
Escape into nature
with this canoe-kayak descent!
Ideal for families, company outings, groups, school outings and beginners